The original manuscript of Richard Wagner's "Here Comes the Bride" from Lohengrin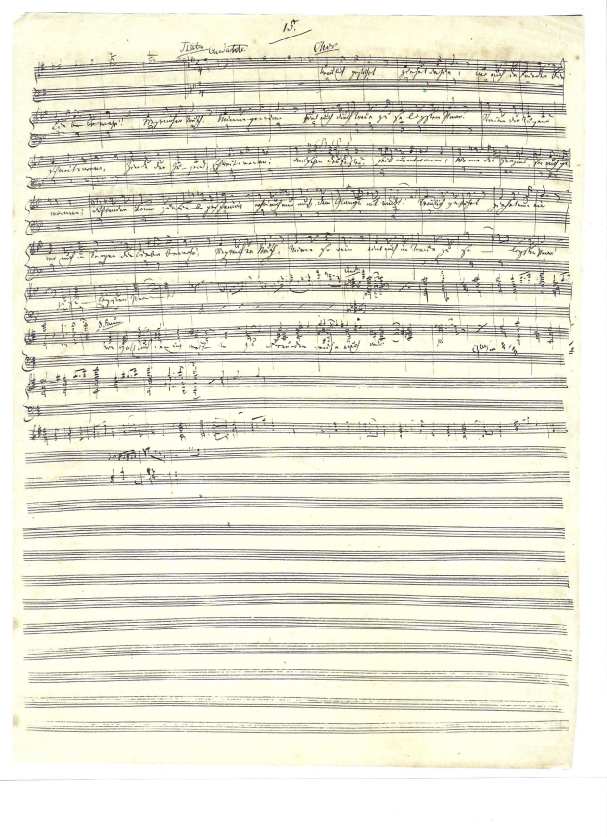 From Wikipedia:
The "Bridal Chorus" ("Treulich geführt" in German), from the 1850 opera Lohengrin, by German composer Richard Wagner, is a march played for the bride's entrance at many formal weddings throughout the Western world. In English-speaking countries it is generally known as "Here Comes the Bride" or "Wedding March," though, actually, "wedding march" refers to any piece in march tempo accompanying the entrance or exit of the bride, notably Felix Mendelssohn's "Wedding March." The piece was made popular when it was used as the processional at the wedding of Victoria the Princess Royal to Prince Frederick William of Prussia in 1858.[1]
The chorus is sung in Lohengrin by the women of the wedding party after the ceremony, as they accompany the heroine Elsa to the bridal chamber.